Mission Coffee Imports, LLC is Tucson's premier third wave coffee roasting company, specializing in "At Peak" coffee. We roast only the finest specialty grade green coffee beans in small batches. This is to ensure our customers always have the freshest coffee to brew and enjoy.

Once you've placed your order in our online shop, our roast masters will promptly roast your beans, pack them, and ship them. To guarantee quick and prompt delivery of our roasted coffee at its peak, we ship USPS Priority Mail.
ShopShop
Our beans come from Farm Gate Coffee, a direct buying program under Sweet Marias and Coffee Shrub that helps promote transparency, fairness, and direct trade. This program helps put money directly in the pocket of the farmers who work hard to grow, cultivate, and process the very coffee we are proud to serve you. We encourage you to check out Sweet Maria's Farm Gate program and see for yourself. Cheers!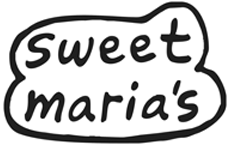 Looking for some brewed coffee and not just beans or grounds?
Buy a cup of Mission Coffee Imports at any of these locations: